Baby Steps to Better Movement
Extreme workouts have become all the rage these days.  Unfortunately, people often times progress to advanced workouts without developing a strong movement foundation. Without a strong movement foundation, technique in more advanced exercises will suffer and the risk of injury can increase. Have you taken the time to look deeply into how well you move? A wealth of information can be found in the motor development and movement milestones of a baby. A child generally goes from exploring their new world on their back, to rolling, to lifting themselves up on their belly, to crawling, to different forms of kneeling and squatting, and finally creeping/standing, and then the ultimate goal, walking. Movement exploration for an infant can be crucial for strength, balance, visual-spatial skills, and socio-emotional development, according to Anne Zachry, a pediatric occupational therapist. So what does this have to do with adults you might say? Exploring these movements can help bring to light any movement deficiencies we may have. Mark Cheng, L.Ac., Ph.D. says, "It's not enough to just rent a movement. You have to own it. If you're forcing your way through it, you're renting your movement." If you want to move your best and be the best athlete you possibly could be, you must own these movements. If you have a limited range of motion or asymmetry in these fundamental movements, make note of it.  Often times, labored breathing will be a clear sign that you are struggling. It's also helpful to think about a few of the key principles from MovNat training. Pay special attention to your position/breathing, tension/relaxation, and timing/sequence when performing exercises from the following positions. Let's look further into these milestones of infant movement, what they accomplish, and how they benefit us as adults.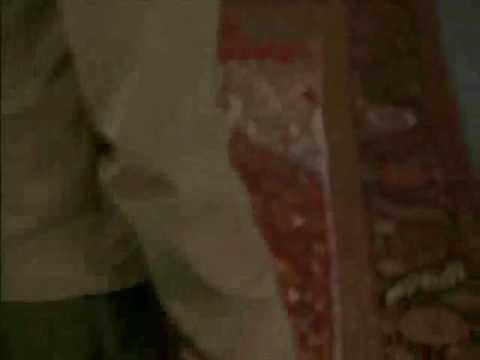 On the Back/Supine: A baby initially spends time laying on their back when not being held. From here they can begin to process their environment, move their limbs, and gain coordination. It's a great position for adults to explore their breathing patterns and work on deep abdominal breathing. People are oftentimes not aware that they breath mostly into their chest (Apical Breathing) which can present a host of problems. Some of these problems include poor posture and constant stress by keeping the sympathetic nervous system engaged. The simple act of abdominal breathing can help a person relax and access their parasympathetic nervous system. The supine position is also great for building core stability and strength. Deadbugs are a great example of building core strength while simultaneously working on coordination with the limbs.
Rolling: An infant eventually learns to roll and change position from the back (supine) to the belly (prone), and vice versa. This is a great drill for adults to improve rotary core stability. Rolling can be done with an emphasis on using the lower body as the driver into the roll, or it can be done with the upper body.
Sphinx: Eventually more time is spent by the baby in the prone position (on belly). They work on pressing themselves up, building upper body strength and shoulder stability. It offers them a new perspective for viewing the environment. Adults can use this position for more breath work, specifically crocodile breathing, which provides feedback for correct abdominal breathing. If you feel the abdomen pressing into the floor as you breathe in, then the pressure ensures you are doing it correctly. They can also do reaching drills which can progressively challenge shoulder stability. To perform reaching drills correctly, it's important that the person doesn't lean to one side or collapse in the shoulders.  Try to maintain stability. Also, you can get long in the neck and look in different directions to identify limitations and improve neck mobility.
Crawling: As strength increases, the baby progresses to a hands and knee (quadruped) position. This position still provides shoulder stability training, but now we add elements of core stability and contralateral coordination. A lot of people will find this position difficult on their wrists if they do a lot of computer work. If the wrists are a problem, regress the cross crawl to an elevated hand position or standing.  The same regression will work for those with shoulder problems. Contralateral movement such as cross crawling has been touted as a great way to reprogram the nervous system and improve coordination. Crawling progressions move from the hand and knee position (6 points of contact) to the hand and foot position (4 points of contact). This progression greatly increases the demands on the core and shoulders. Core and shoulder stability can be challenged even further with sandbag dragging and pushing, and battle rope pulling and pushing from the crawling position.
Tall Kneeling: An infant often utilizes the tall kneeling position after pulling themselves up on a sturdy object they have crawled to, on their way to the creeping stage. Tall kneeling takes shoulder stability out of the equation (unless you lift and object from this position), but adds higher demands on hip extension and core stability. This can often be a challenging position for even the strongest of athletes. A large variety of exercises can be done from here, including overhead press, thoracic spine rotation, and chops/lifts. It's important to keep the hips extended and posteriorly tuck the pelvis. Tight hip flexors, weak glutes, and overstretched/weak abdominal muscles can all play a part in poor positioning.
Half Kneeling: This and tall kneeling are often the final positions before proceeding to standing and creeping. It's a good position for training to be stable with one hip flexed and the other in extension. An element of balance is added here. Having the front foot and the back knee on the same line will be a great challenge to balance and core stability. The same exercises that can be done in tall kneeling can be done in half kneeling. It's an excellent position to train from if people have trouble with performing split squats and lunges.
It's possible to link these foundational movements together and create a flow style warm-up. If you struggle in any of these positions, make note of it and figure out what you need to work on. If you can own your movement in these positions, it will help improve your athletic performance and movement in everyday life. That is the power of baby steps!