MovNat Certification
Last weekend I was in Las Vegas for the MovNat Level 2 trainer certification workshop.  For those of you who don't know what MovNat is, it is a fitness system based on natural human movement which stands for move naturally or move in nature.  It involves balancing, crawling, climbing, jumping, lifting/carrying, running, and throwing/catching.  I think it was about a year and a half ago that I first came across the MovNat website while I was doing some personal research on the Paleo diet.  I was intrigued from the start.  At that point in time, it appeared they only offered week long workshops in far off destinations.  From time to time, I checked the website and watched as the organization grew.  They started offering weekend workshops in different places around the U.S. and I was hoping I would be able to participate in one. Eventually they added the training certification.  I had planned on attending a weekend workshop in San Jose but after giving it some thought, I decided to attend the trainer certification course in Las Vegas.
This was by far one of the best certification seminars I have ever been to.  I had the sore muscles to prove it.  Some certifications out there only require you to show up, listen to some lectures, and take a multiple choice test.  From the start of this one, we were moving while our instructor lectured.  We learned 51 techniques and practiced all of them multiple times. Our instructor Vic Verdier was very knowledgeable and skilled at demonstrating the techniques.  He placed a huge emphasis on efficient movement, that's at the heart of MovNat.  On the final day, we were tested in a 7 movement physical competence test, had to coach a randomly selected technique to 4 other students, and take a written exam.  The movement test was a bit nerve racking because we performed the test in front of our peers.  I found that I need some more practice at the climbing and balancing tests so those made me the most nervous.  When it came to crunch time though I was able to pass the tests.  I really liked the fact that they tested us on our coaching.  Every certification should test our coaching ability.  There was a twist to that part of the test, our instructor had the students perform a specific aspect of the technique wrong and we had to identify it and correct it.  The written portion of the testing was probably the easiest part but I didn't mind since the testing in general was so comprehensive.
There are 3 things that really stood out at my MovNat training.
1. The training is fun!  I think we shared more laughs and smiles at this training than all the other seminars I have been to combined.  There is something about the training that brings out our natural sense of play and reminds us of what it was like to be a child.
2. It was challenging!  I really like a good challenge and MovNat definitely can provide that.  Since the seminar, I have been obsessed with improving my climbing techniques and working on all my weak points.  I am excited to see how good I can get.
3.  It can provide you with an intense workout!  As we worked on our techniques, I wasn't sure if it was enough to provide a hard workout.  After doing some longer sessions of practice, I realized an intense workout was not hard to achieve, especially after doing 10 minutes straight of throwing and catching with a 20 lb medicine ball.  The most intense workout was when we had to do a combo workout.  Five minutes of crawling, sand bag tossing, broad jumping, forward rolling, climbing and balancing.  I was worked after that one.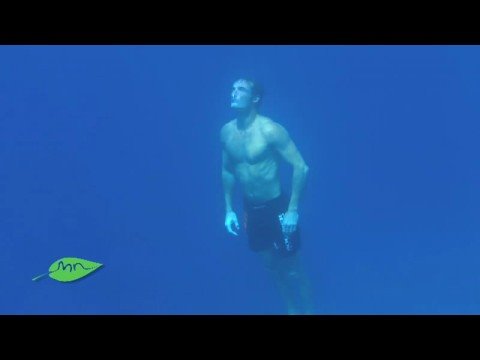 I plan on offering classes soon and I am available now for one on one and semi-private training in this fitness system.  If you want a fun, challenging, and practical workout, then MovNat is for you.  For some people, it will be a great compliment to their current workout regimen, and for others, it may be all the training they need or want.  I also can incorporate MovNat techniques into standard training programs and already have begun to do so.  I must warn you, if you want to train in MovNat, you must not be opposed to getting on the ground and getting dirty.  Check out their website and contact me if you're ready to start training.