The Best of 2014!
It's time again to unveil the top Facebook and blog posts of the year. Along with the top posts, I also included a list with a few of my favorite books that I read in 2014. It's been a great year and my business has continued to grow. I look forward to seeing what the New Year will bring. Starting at the beginning of the year, I will be training people at the Ashland Tennis and Fitness Club, along with  seeing people at Anytime Fitness and my own fitness studio. Without further ado, let's get to the best of the best. I'll start things off with my most viewed Facebook posts.
In 2014, my goal was to release one blog post each week, for the entire year. In actuality, I was consistently blogging before the new year had started. It's been an interesting journey over the year and a mostly positive experience. Consistent blogging has forced me to research more deeply into health and fitness related topics, helping me have a better grasp for them. I also believe it has improved my writing (although some may argue with me on that one). I used to struggle to write a post that contained 500 words, and now reaching 2000 words feels like a breeze. However, my weekly blogs weren't without a few negative outcomes. They can be very time consuming and eat up a good portion of my weekend (family time). I sometimes would feel stressed out during the week when I struggled to find a topic and suffered from writer's block. And lastly, I think my wife was just plain tired of editing them for me (it's always good to have another set of eyes to find the mistakes that I didn't catch). Overall, I believe the positives have outweighed the negatives and I really feel like the weekly blogging has become a habit. I'm not sure if I will continue with the weekly posts or if I will dial it back a little. I'm not really sure if many people even read the posts, and have often questioned whether it was worth it. Even if it has gone mostly unread, just being a better writer and increasing my knowledge was worth it. Here are my top 10 posts according to google analytics.
I read some great books over the year that pertained to a whole host of subjects including fat loss, nutrition, sports performance, unconventional strength training, mass building, and conditioning. Looking at the list of books I read this year, the topic of business was definitely lacking. That's something I will need to focus more on in the new year. Here are a few of my favorites in no particular order of importance.
1)  Fat Loss Happens On Mondays by Josh Hillis with Dan John. What I liked most about this book was the simplicity. In fact, I liked the book so much that I did a blog post about it, and it was my top blog post for the year. Check it out on the list above. Hillis, the author and personal trainer, emphasizes 11 habits for fat loss. He highly recommends the use of a food journal or food tracking app, to identify your total calorie intake (quantity), the type of food eaten (quality), and the percentage of macronutrients. Dan John shares some of his timeless wisdom and humor on the subject of working out and nutrition. Ultimately, fat loss is simple, not easy!
2) The Encyclopedia of Underground Strength and Conditioning by Zach Even-Esh. I first became aware of Evan-Esh many years ago, when I came across some of his fitness information online. He is known as the underground strength coach and utilizes some unconventional exercises to get people brutally strong. Many of the first chapters in the book were written as a biography and told the story of Evan-Esh's childhood and how he evolved into the strength coach he is today. These chapters may not interest all, but were amusing to me since I work in the fitness industry. The latter half of the book covered an exhaustive list of exercises that were unconventional and got me excited to do something different in my strength training. Something as simple as a cartwheel are movements I performed as a kid, but no longer consider doing. These movements are actually challenging and great for strength building. If you would like to spice up your strength training workout, I recommend checking out this book!

3) Never Let Go, Mass Made Simple, Intervention by Dan John. The Summer of 2014 could be relabeled as the Summer of Dan John. I had downloaded the Kindle version of his book, Never Let Go, quite awhile back, but had never read it. I received a Kindle for my birthday, and while I was on vacation, I decided it was time to dig into Dan's book. I was familiar with Dan's work from his blog and I had one of his seminars on DVD. I was pleasantly surprised with the useful information contained in the book, along with interjections of humor and sarcasm. Let's just say, I had a hard time putting down the book until I was finished, and I after I was done, I had to download his other books. I was so impressed and entertained by his books, I even had to type a blog post about it. I also typed a blog post about my results from following his Mass Made Simple program and it was one of my most viewed posts for the year. Acquiring optimal fitness, good health, and a lean physique doesn't have to be complicated. It requires some hard work and discipline, but it isn't complicated. Push, pull, hip hinge, squat, rotate, and carry heavy things. Eat like an adult. You're welcome!
4) Death By Food Pyramid by Denise Minger. Her book delves into the history of nutrition here in the United States and how the food pyramid came to be. She also has a nice section that explains how to read a scientific study and understand it. A lot of nutrition recommedndations in this country were based on, as the author put it, "shoddy science, sketchy politics, and shady special interests." I found this book so compelling, that I wrote a blog post about it. As I mentioned in that blog post and in a few other blog posts, there are a few rules of nutrition we will want to follow for good health. These can apply whether we eat paleo, low carb, vegetarian, or vegan. Avoid the following as much as possible:
Refined Flour
Refined Sugar
Industrially Processed Vegetable Oils
Chemical Preservatives and Lab Produced Anythings
Any creation in a crinkly tinfoil package, microwaveable tray, or fast food takeout bag
5) Ultimate MMA Conditioning by Joel Jamieson. This is an absolutely amazing resource when it comes to conditioning (AKA cardio). If you truly want to understand how your aerobic and anaerobic energy systems work, and the difference between them, this is your book. It also contains an exhaustive list of workouts for both aerobic and anaerobic conditioning. If you are a strength coach, personal trainer, or fitness enthusiast, I highly recommend this book for your library.
6) Triphasic Training by Cal Dietz and Ben Peterson. Two strength coaches I corresponded with over the Spring, pointed me in the direction of this book. One of them was the strength coach at University of Minnesota, where Cal Dietz was the head strength coach at one time. This book may be more applicable for those who work in the fitness field, as a strength coach, or a personal trainer who works with high performing athletes. Two concepts really stood out for me. One is the emphasis of eccentric and isometric contractions during specific phases in the workout program to improve force absorption and energy transfer. The other concept that changed the way I think, was the organization of the workout phases. Classically, I would move from lighter weights and more volume, to heavier weights or power exercises with less volume. Triphasic training shifts from heavier workouts for maximal strength to lighter weights with an emphasis on power, leading up to an event or season. This allows an athlete to peak at the right time. Both this book, and Ultimate MMA Conditioning are beat up from all the times I refer to them.
Well, I think it's about time to wrap this post up. I hope everyone is gearing up to have a fantastic 2015. I was able to reach my blogging goal for the year and as a result, I have a much better grasp on writing. I guess that means I need a new goal now. In the coming year, I will be working on a video blog post each week. Bear with me as I work on getting comfortable with being in front of the camera. As far as fitness goals go, I am going to keep on striving to get stronger, try new exercises, and get faster. I hope to race in some Masters track meets this year and do some more sprinting. Have you set your goals? Don't wait for the new year. Start right now. Go after your dreams with passion and drive. Make this your best year yet!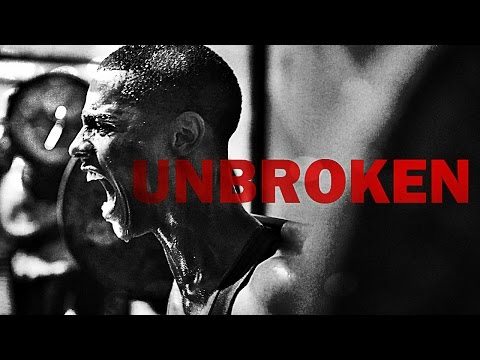 "It's not going to be easy, when you want to change. It's not easy. If it were in fact easy, everybody would do it. But if you're serious, you'll go all out. I'm in control here. I'm not going to let this get me down. I'm not going to let this destroy me. I'm coming back. And I'll be stronger and better because of it. You have got to make a declaration, that this is what you stand for. You're standing up for your dreams. You're standing up for piece of mind. You're standing up for health. Take full responsibility for your life. Accept where you are, and the responsibility that you are going to take yourself where you want to go." -Les Brown