The Fear of Failure
This post was inspired by some of the recent books I have read on the topic of success.  Within those books, there was one topic that kept coming up over and over again, and that was failure.  It is the other "f" word that most people don't like to utter.  Let's face it, who likes to fail? Certainly not me, and definitely not you.  To avoid failure, we often stick with what's comfortable, what we know how to do and never challenge ourselves because we risk looking bad.  How do we grow as a person and learn if we never have the courage to try something new.  That's the problem, we won't grow and we will be stuck in a rut of the status quo.  Free yourself from that fear and find success.
Perfectionism is often the root cause for this fear of failure.  At some point in our lives we harbor the idea that failure is not an option.  We believe that we must do something perfect or not do it at all.  Sometimes a person won't give their full effort when engaged in an activity and this gives them an excuse for failing, but it also guarantees the failure they were trying to avoid in the first place.  Have you ever heard someone say that they could have done better but they weren't really trying.  I am sure at some point in my life I have been guilty of this one.   If you never give your full effort, you can't expect to reach great success.  This fear can infiltrate every facet of life from sports, to school, to family life.  I just can't believe it took me 37 years to figure this out.  At least now I can recognize when I am trying to fall back on my old safety net of perfectionism and I push forward beyond my comfort zone.  Let me give you a recent example.
In February I received a call from a host of a local health and wellness show asking me to be on an upcoming live show.  My first instinct was to say no and come up with a nice sounding reason why I couldn't.  Inspired by the recent books I had read,  I decided to do the opposite of what I had always done in the past and commit to it.  I am not going to lie,  this brought up some stress for me. Public speaking sparks some feelings of anxiety and this was going to be a live show.  I tried not to entertain the "what ifs" in my mind and I was slightly comforted in the fact that the program is on a local public station and wouldn't be viewed by many people.  I was able to put it out of my mind for the time being until the day of the show had arrived.  I made my way to the station, all I could really do was be present with my nerves and focus on my breathing.  At the studio, I found out that the show would be split into two parts and I would be in the second part which meant an even longer wait, giving me time to think about things.  That wasn't very helpful.  I also found out there was an actual topic for the show that I had been unaware of and that brought up more feelings of uneasiness.  I tried to organize my thoughts and before I knew it, it was time for me to be on stage.  Was it a good performance? Does it matter?  I had the courage to do something that took me way beyond my comfort zone and with that, I felt good about myself.  FYI My Mom thought I looked nervous and was nice enough to let me know! =)  So here is that show.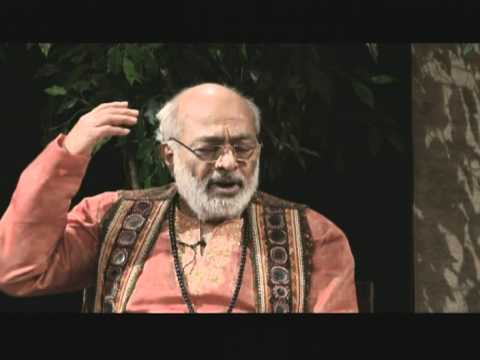 I know it's hard to come out of our comfort zone and try something we may not be able to do, but it is well worth the effort.  I can even go as far as saying, is there really such a thing as failure?  Even if we set out to achieve a goal and come up short, didn't we learn something that will aid us in achieving that goal?  We also may learn that the goal we are trying to reach isn't really what we want, and we can take that information and alter our goal.  Thomas Edison once said, "Results? Why, man, I have gotten lots of results! If I find 10,000 ways something won't work, I haven't failed. I am not discouraged, because every wrong attempt discarded is often a step forward…".  Michael Jordan also had a few words to add on the subject, "I've missed more than 9000 shots in my career. I've lost almost 300 games. 26 times, I've been trusted to take the game winning shot and missed. I've failed over and over and over again in my life. And that is why I succeed. "  
  So I challenge you starting today, don't let failure hold you back. Give that presentation, take that shot, run that race and do your best.  Yes, it's hard and you make yourself vulnerable to criticism, a topic that is thoroughly touched upon in the well written book I just finished, "Daring Greatly" by Brene Brown.  However, to achieve something great, isn't it worth being vulnerable and possibly failing.  I will leave you with one last quote that is referred to often in Brene Brown's book and I never get tired of it.
"It is not the critic who counts: not the man who points out how the strong man stumbles or where the doer of deeds could have done better. The credit belongs to the man who is actually in the arena, whose face is marred by dust and sweat and blood, who strives valiantly, who errs and comes up short again and again, because there is no effort without error or shortcoming, but who knows the great enthusiasms, the great devotions, who spends himself for a worthy cause; who, at the best, knows, in the end, the triumph of high achievement, and who, at the worst, if he fails, at least he fails while daring greatly, so that his place shall never be with those cold and timid souls who knew neither victory nor defeat." -Theodore Roosevelt