Movement Training
For those of you who don't know what MovNat is, it is a fitness system based on natural human movement which stands for move naturally or move in nature.  It involves balancing, crawling, climbing, jumping, lifting/carrying, running, and throwing/catching.  Emphasis is placed on making these movements as efficient as possible.  I attended a trainer certification seminar in Las Vegas.
There are 3 things that really stood out at my MovNat training.
1. The training is fun!  I think we shared more laughs and smiles at this training than all the other seminars I have been to combined.  There is something about the training that brings out our natural sense of play and reminds us of what it was like to be a child.
2. It was challenging!  I really like a good challenge and MovNat definitely can provide that.  Since the seminar, I have been obsessed with improving my climbing techniques and working on all my weak points.  I am excited to see how good I can get.
3.  It can provide you with an intense workout!  As we worked on our techniques, I wasn't sure if it was enough to provide a hard workout.  After doing some longer sessions of practice, I realized an intense workout was not hard to achieve, especially after doing 10 minutes straight of throwing and catching with a 20 lb medicine ball.  The most intense workout was when we had to do a combo workout.  Five minutes of crawling, sand bag tossing, broad jumping, forward rolling, climbing and balancing.  I was worked after that one.
Here is the founder of MovNat, Erwan Le Corre putting MovNat techniques into action out in nature.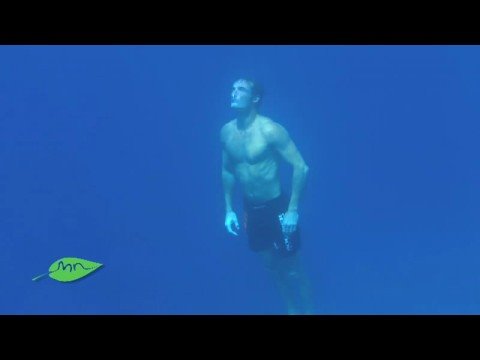 Here is a video of myself performing MovNat techniques out on the trail with commentary from my 4 year old daughter.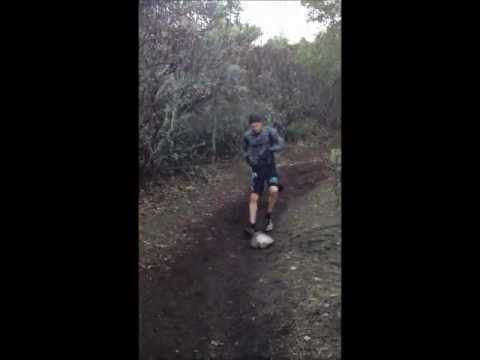 I will be offering classes and I am available now for one on one and semi-private training in this fitness system.  If you want a fun, challenging, and practical workout, then MovNat is for you.  For some people, it will be a great compliment to their current workout regimen, and for others, it may be all the training they need or want.  I also can incorporate MovNat techniques into standard training programs and already have begun to do so.  I must warn you, if you want to train in MovNat, you must not be opposed to getting on the ground and getting dirty.  Check out their website and contact me if you're ready to start training.